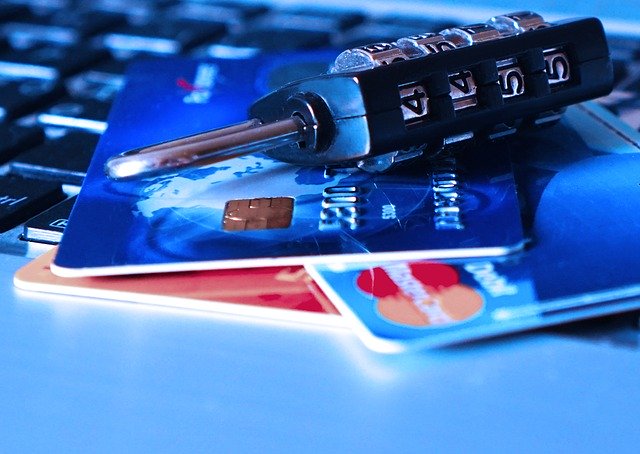 The Certified Information Security Manager (CISM) qualification is one of the most popular — and well-paying — credentials in the IT industry. Focused on advancing the skills and knowledge of experienced security professionals, CISM is sought-after by employers looking to enhance infosec departments and expand C-suite teams. In this article we'll break down how to get CISM certified.
With growing startup numbers and evolving government cyber-initiatives, the infosec market in Washington, DC is rapidly diversifying — career search site Indeed lists more than 30,000 open information security positions in the area, and multiple cybersecurity conferences are coming to Washington, DC in the next few months as experts convene to discuss the future of enterprise defense. While CISM-certified professionals are in-demand across the country, experts enjoy an even greater diversity of position and career potential in Washington, DC.
Ready to advance your career? Here's how to get CISM certified.
Do Companies in Washington, DC Need Certified CISMs?
Absolutely. CISM is a management-focused certification, which makes it invaluable for C-level positions such as CISOs, CIOs, CSOs and even CTOs. As enterprises in the Washington area look to supplement passion for IT with proven talent and practical skills, CISM certification can help raise the profile of your resume and help secure interviews with cutting-edge companies.
As noted by ISACA, the CISM certification is consistently ranked as one of the highest-paying and most sought-after IT credentials in the country, and with good reason. Along with C-suite positions, CISM-qualified candidates are often tapped to take on critical roles such as Information Security Officers, Managers or Analysts — all of which are critical for companies to ensure effective governance, control and defense of key data assets.
Who Should Take CISM Training?
CISM training is designed for information security professionals with at least five years of experience and proficiency in four key domains:
Information security governance — CISM professionals can articulate and implement key governance principles to secure data access and use.
Information security program development and management — Prescriptive and predictive security programs are essential to defend corporate networks. CISM-qualified staff help design and deploy these programs at scale.
Information risk management and compliance — CISM experts can both identify potential information risks — such as insecure access or malicious use — and design compliance strategies to reduce total risk.
Information security incident management — When incidents do occur, security professionals are called on to recover critical data, identify attack vectors and implement new solutions that limit the potential for continued compromise.
CISM candidates must submit evidence of infosec work experience and complete a 150-question multiple-choice exam with a score of at least 450 out of 800. While in-situ experience and previous certifications can help bolster your chances of success, CISM training courses ensure you're at the top of your game before tackling the exam.
Is CISM, CISA or CISSP Better in Washington, DC?
CISM is often compared to other security certifications including the Certified Information Systems Auditor (CISA) and the Certified Information Systems Security Professional (CISSP). All three are highly regarded and offer career mobility across cybersecurity positions, but which one is your best bet?
The answer depends on your priorities.
CISA — This certification focuses on information security auditing and is DoD Directive 8570 compliant. CISA comes with similar experience requirements to CISM but is designed for IT professionals interested in assessing vulnerabilities, implementing controls and ensuring enterprise compliance. Popular CISA-certified positions include information technology auditors and information security managers.
CISSP — CISSP is also DoD 8570 compliant. Cissp certification prioritizes skills such as security engineering, communications and network security, and security operations. Candidates require at least five years of cumulative experience in two of eight CISSP domains, which include asset security, risk management and software development security. This qualification provides the foundation for highly skilled infosec engineering positions such as security operations technicians or systems cybersecurity engineers.
CISM — If you're looking to land management-track infosec career options, choose CISM. With a focus on high-level skills, program development and data governance, CISM certification demonstrates the skills necessary to manage network security at scale and translate cybersecurity data into a business-driven strategy.
What's the Benefit of CISM Certification?
Earning your CISM certification provides multiple benefits for Washington, DC-based security professionals, including:
Competitive salary — While starting salaries for CISM-certified professionals in enterprises with well-established IT teams often hit the $60,000 mark, infosec experts with multiple credentials and the ability to manage complex security projects often earn $240,000 or more each year.
Career options — With a widening gap between needed security professionals and the number of trained personnel, CISM training opens the door to multiple career paths. From information analysts to security managers and CISOs, there's a wealth of career potential coupled with increasing job stability as companies look to find — and keep — talented infosec pros.
Looking for CISM certification in Washington, DC? Start with front-line experience, then assess the best qualification for your preferred career path. If the infosec management track of CISM aligns with your expectations, leverage in-depth training courses to refresh your skills, focus your studies and earn this sought-after security certification.