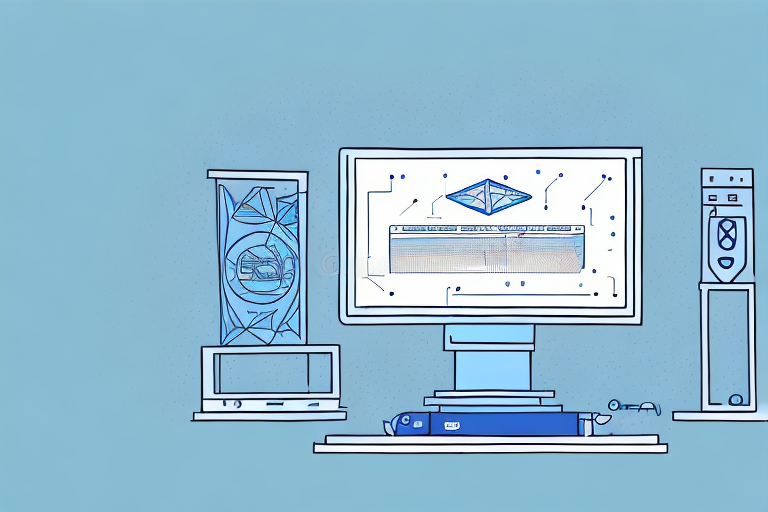 If you're familiar with operating systems, then you've probably heard of CompTIA. CompTIA is a certification organization that specializes in assessing individuals' ability to work with a variety of different computer systems. One of those areas is Windows file systems, which is essential for anyone working with Windows operating systems. In this article, we'll explore what CompTIA is, the different types of Windows file systems, and the advantages and disadvantages of each system.
Different types of Windows File Systems
Windows has used several different types of file systems over the years. Some of the most common file systems include NT File System (NTFS), File Allocation Table (FAT), and exFAT. Each of these file systems has its advantages and disadvantages, depending on the use case.
NTFS is the most commonly used file system in modern versions of Windows. It offers advanced security features, such as file and folder permissions, encryption, and compression. FAT, on the other hand, is an older file system that is still used on some removable storage devices, such as USB drives. It has a simpler structure and is compatible with a wider range of devices. exFAT is a newer file system that was introduced with Windows Vista. It is designed for use on flash drives and other removable storage devices and supports larger file sizes than FAT.
NTFS vs FAT: Understanding The Differences
NTFS and FAT are the two most common Windows file systems, and they have significant differences between them. NTFS is a more advanced file system that offers several advantages over FAT. For example, NTFS supports larger volumes, individual file sizes, better security, and file compression. On the other hand, FAT is an older file system that doesn't offer these features but is still used on some systems because of its simplicity.
It's important to note that NTFS is the default file system for Windows operating systems, while FAT is typically used for removable storage devices such as USB drives. Additionally, NTFS has a built-in file system journaling feature that helps prevent data loss in the event of a system crash or power failure. This feature is not available in FAT. Overall, while FAT may be suitable for basic storage needs, NTFS is the better choice for larger volumes and more advanced file management.
Advantages and Disadvantages of Using NTFS and FAT File Systems
As mentioned earlier, each file system has its advantages and disadvantages. NTFS offers better security and more advanced features, while FAT is simpler and more compact. However, FAT has some significant limitations, such as individual file size limits and suboptimal performance with large files. At the same time, NTFS can be complicated to manage, and its advanced features require more hardware resources to use effectively.
Another disadvantage of using FAT file system is that it does not support file permissions, which means that anyone with access to the file system can modify or delete files without any restrictions. On the other hand, NTFS provides a more granular level of control over file permissions, allowing administrators to restrict access to specific files or folders based on user roles and permissions. However, this level of control can also make it more difficult to manage permissions and can lead to permission-related issues if not configured correctly.
Future trends in Windows file system technology and what to expect from CompTIA
The future of Windows file systems is exciting and rapidly evolving. Some current trends include cloud storage integration, virtual file systems, and enhanced security features. In response to these changes, CompTIA is continually updating its certification exams to ensure that professionals have the latest skills and knowledge needed to work with these new technologies successfully. Whether you're looking to advance your career, pass the CompTIA exams, or improve your overall knowledge of Windows file systems, there has never been a better time to explore this exciting area of technology.
Want to Learn More and Get CompTIA Certification?
Are you looking to take your IT career to new heights and increase your chances of landing exciting job opportunities worldwide? Look no further than TrainACE's comprehensive CompTIA training and certification program!
Our expert instructors have years of experience in the IT industry and will provide you with in-depth course content covering all IT security aspects. Our program has everything from network security to threat detection and prevention. You'll learn how to identify and mitigate various security risks, implement secure networks, and design effective security policies, among other crucial skills.
With a CompTIA certification, you'll stand out from the competition and prove your expertise in the field of IT security. Employers worldwide recognize the value of a CompTIA certification, and your job prospects will increase significantly once you become certified. You'll be able to pursue exciting career opportunities in various industries, including healthcare, finance, government, and more.
At TrainACE, we understand that our students have busy schedules, and that's why we offer flexible training options to fit your needs. You can attend in-person classes, virtual instructor-led training, or self-paced online courses - whatever works best for you.
Don't let your career plateau. Join us today and take the first step towards becoming a CompTIA-certified professional. Start your journey to career advancement and increase marketability with employers worldwide. To discover more, click here.