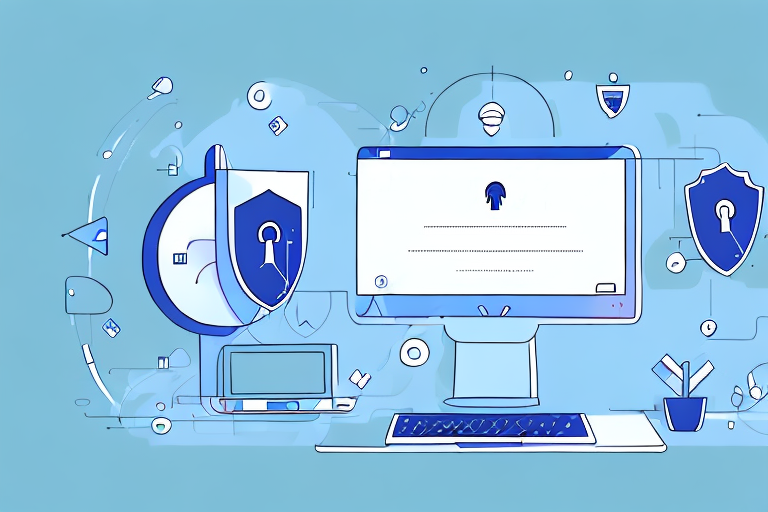 If you are working in an organization, you must have come across the term CompTIA, especially if you are responsible for User Account Management. CompTIA is the acronym for the Computing Technology Industry Association. It is a non-profit organization that is dedicated to the promotion of the IT industry worldwide. CompTIA is a globally recognized entity that provides vendor-neutral, professional certifications in IT. In this article, we will explore the importance of CompTIA in User Account Management.
Understanding the Basics of User Account Management
Before we delve into the importance of CompTIA in User Account Management, let's take a moment to review the basics. User Account Management is creating, modifying, and removing user accounts on an IT system. The primary objective of User Account Management is to ensure that only authorized users have access to the organization's IT resources. This involves establishing policies and procedures for user account creation and assignment of privileges.
In addition to managing user accounts, User Account Management also involves monitoring and auditing user activity to ensure compliance with organizational policies and regulations. This includes tracking login attempts, password changes, and access to sensitive data. User Account Management is a critical component of IT security and plays a vital role in protecting an organization's assets from unauthorized access and data breaches. It is essential to have a well-defined User Account Management process in place to ensure the security and integrity of an organization's IT infrastructure.
The Role of User Account Management in Cybersecurity
User Account Management plays a critical role in cybersecurity. An organization's IT Infrastructure is only as secure as its user accounts. A weak password, an expired account, or an overlooked user account can provide hackers with a means to gain unauthorized access to the organization's IT resources. CompTIA Security certification provides IT professionals with the skills and knowledge to identify vulnerabilities in User Account Management and implement effective policies and procedures to mitigate these risks.
The Importance of Regular Auditing and Monitoring in User Account Management
Regular auditing and monitoring of user accounts are essential for User Account Management. It involves the review of user accounts to ensure that they are up-to-date, compliant, and do not pose any security risks. CompTIA certification programs, such as CompTIA Security+, and CompTIA IT Operations Specialist stackable certification provide IT professionals with the skills and knowledge to implement effective auditing and monitoring processes.
User Account Management is critical to any organization's IT infrastructure. CompTIA certifications provide IT professionals with the skills and knowledge to implement effective User Account Management policies and procedures. Organizations can ensure that their User Account Management strategies are practical and secure by implementing best practices, auditing and monitoring regularly, and staying up-to-date with emerging technologies and trends.
Want to Learn More and Get CompTIA Certification?
Are you looking to take your IT career to new heights and increase your chances of landing exciting job opportunities worldwide? Look no further than TrainACE's comprehensive CompTIA training and certification program!
Our expert instructors have years of experience in the IT industry and will provide you with in-depth course content that covers all aspects of IT security. From network security to threat detection and prevention, our program has it all. You'll learn how to identify and mitigate various security risks, implement secure networks, and design effective security policies, among other crucial skills.
With a CompTIA certification, you'll stand out from the competition and prove your expertise in the field of IT security. Employers worldwide recognize the value of a CompTIA certification, and your job prospects will increase significantly once you become certified. You'll be able to pursue exciting career opportunities in various industries, including healthcare, finance, government, and more.
At TrainACE, we understand that our students have busy schedules, and that's why we offer flexible training options to fit your needs. You can choose to attend in-person classes, virtual instructor-led training, or self-paced online courses - whatever works best for you.
Don't let your career plateau. Join us today and take the first step towards becoming a CompTIA-certified professional. Start your journey to career advancement and increase marketability with employers worldwide. To discover more, click here.