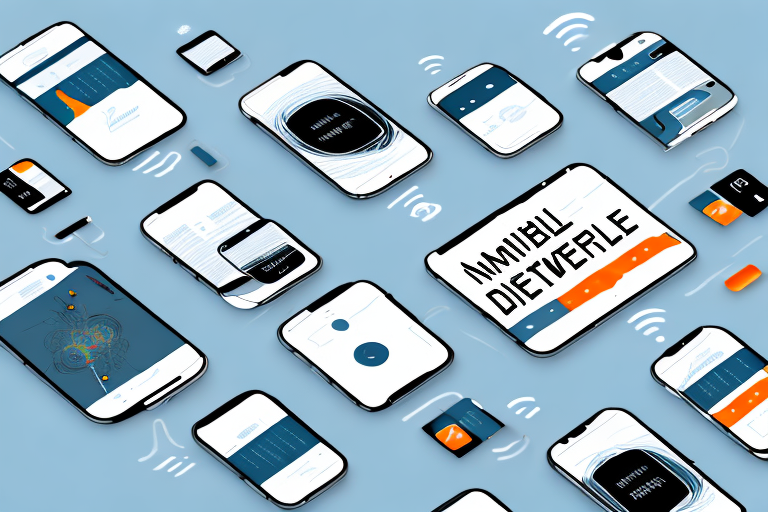 Mobile devices have revolutionized the way businesses operate. Companies can provide remote access to information, improve employee productivity, and increase operational efficiency. However, with new opportunities come new challenges. Companies need to protect their sensitive information while ensuring that employees use company devices effectively. This is where Mobile Device Management (MDM) solutions come in, helping companies manage their mobile devices, applications, and content. In this article, we will explore MDM in depth and the important role that CompTIA plays in it.
What is Mobile Device Management?
Mobile Device Management is a technology that allows organizations to manage and secure mobile devices such as smartphones, tablets, laptops, and wearables. MDM solutions enable companies to enforce security policies, control access to apps and data, and remotely diagnose and troubleshoot device issues. Managing devices from a single platform helps lower costs, reduce complexity, and increase efficiencies across the enterprise.
One of the key benefits of Mobile Device Management is the ability to remotely wipe a device in case it is lost or stolen. This feature ensures that sensitive company data does not fall into the wrong hands. Additionally, MDM solutions can provide detailed reports on device usage, allowing organizations to identify potential security risks and take proactive measures to mitigate them. With the increasing use of mobile devices in the workplace, Mobile Device Management has become an essential tool for organizations to ensure the security and productivity of their workforce.
The Role of CompTIA in Mobile Device Management
CompTIA, the Computing Technology Industry Association, is the leading provider of vendor-neutral IT certifications. They offer MDM certifications that validate the skills and technical knowledge required to design, implement, and manage MDM solutions. CompTIA's certifications provide a structured learning path for professionals who want to specialize in mobile device management. They cover topics such as security, virtualization, and mobile application management.
Moreover, CompTIA also offers training and resources to help professionals stay up-to-date with the latest trends and best practices in mobile device management. They provide access to webinars, whitepapers, and other educational materials that can help professionals enhance their skills and knowledge. Additionally, CompTIA collaborates with industry experts and thought leaders to develop industry standards and guidelines for mobile device management. This ensures that professionals who hold CompTIA certifications are equipped with the most relevant and current knowledge in the field.
Benefits of Mobile Device Management for Businesses
The benefits of Mobile Device Management for businesses are numerous. Firstly, MDM solutions allow companies to protect their sensitive information. Businesses can control what data their employees can access on their mobile devices, and they can remotely wipe lost or stolen devices to ensure that no sensitive data falls into the wrong hands. Secondly, MDM solutions increase employee productivity by providing access to work-related applications and data. Finally, MDM solutions reduce costs by allowing companies to manage all their mobile devices from a single platform, thereby lowering management and operational costs.
In addition to the above benefits, Mobile Device Management also helps businesses to ensure compliance with industry regulations. MDM solutions can enforce security policies and procedures, such as password requirements and encryption, to meet regulatory requirements. This helps businesses to avoid costly fines and legal issues that may arise from non-compliance. Furthermore, MDM solutions can provide detailed reports on device usage and security, which can be used to demonstrate compliance during audits.
Challenges in Implementing Mobile Device Management
Despite its many benefits, implementing mobile device management can be challenging. One of the biggest challenges is ensuring that employees integrate their work and personal devices while preserving security. Companies need to balance security requirements with user needs to avoid resistance to MDM policies. Another challenge is keeping up-to-date with changes in MDM technology. Companies need to monitor trends and best practices in mobile device management to stay competitive and keep their data safe.
Key Considerations for Effective Mobile Device Management
Businesses should consider several key factors to get the most out of an MDM solution. Firstly, they should consider their employees' needs and priorities. Secondly, they should choose an MDM solution that meets their unique business requirements, such as compliance, app management, and support for different device types. Finally, they should ensure that the MDM solution integrates with other enterprise systems, such as email and legacy systems, to ensure optimal productivity and effective collaboration.
The Future of Mobile Device Management and CompTIA's Role in It
The future of MDM looks promising. The increasing number of mobile devices and the Internet of Things (IoT) adoption fuel demand for MDM solutions. As mobile technology continues to evolve, so will MDM solutions, with more features and capabilities being added. CompTIA will continue to play a critical role in the MDM field by providing technical education and certification programs that prepare IT professionals for the challenges of modern MDM.
Mobile Device Management is essential for any business looking to leverage the benefits of mobile devices. Implementing MDM is complex and requires careful planning and execution. Companies that follow best practices and choose the right MDM solution can reap the benefits of increased productivity while also ensuring that their sensitive data remains secure. CompTIA's MDM certifications enable professionals to build the skills and knowledge required to be successful in this growing field.
Want to Learn More and Get CompTIA Certification?
If you're looking to broaden your employment prospects and unlock new career advancement opportunities in the highly competitive field of IT, TrainACE's CompTIA training and certification course is the perfect solution for you.
Our program is designed to equip you with the skills and knowledge necessary to succeed in the industry, and our expert instructors are among the best in the field. With their guidance, you'll gain a deep understanding of all aspects of IT security, including network infrastructure, cyber threats, data encryption, and much more.
By earning your CompTIA certification through TrainACE, you'll not only demonstrate your expertise in IT security, but you'll also enhance your marketability to potential employers worldwide. This is because CompTIA is a globally recognized credential that demonstrates your ability to work with a variety of IT systems and technologies.
Additionally, our comprehensive training program is delivered through a mix of classroom lectures, hands-on lab exercises, and online learning modules, ensuring that you get the best possible training experience. You'll also have access to a range of study materials and practice exams to help you prepare for the certification exam and pass it on your first attempt.
So why wait? Take the first step towards becoming a CompTIA-certified professional today, and unlock the door to new job opportunities and career advancement! Click here to learn more.