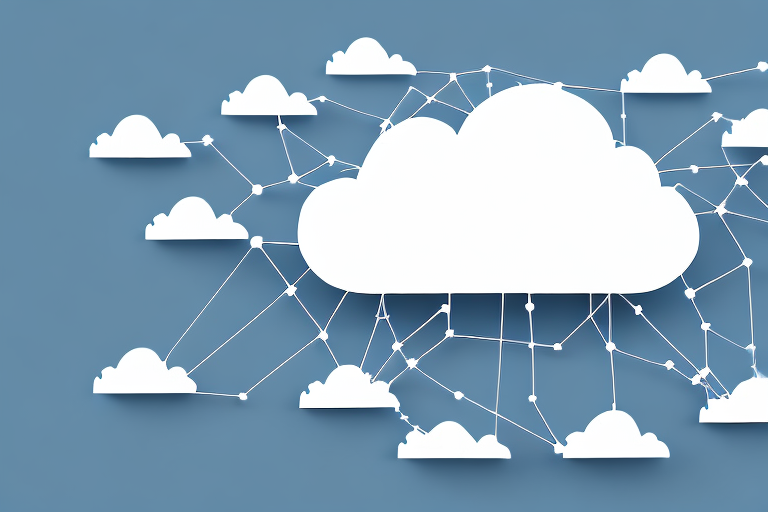 Cloud computing has become the backbone of the modern digital world. It offers a wide range of services, from storage to database management, network operations to application development, and much more. In this article, we will explore cloud computing from a CompTIA perspective and discuss the different types of cloud computing services along with their benefits, concerns and CompTIA's role in the industry.
What is Cloud Computing1?
Cloud computing refers to delivering computing services over the Internet, including storage, databases, software, and analytics. Instead of the traditional on-premise infrastructure, cloud computing allows users to access these services from anywhere with an internet connection.
One of the main benefits of cloud computing is its scalability. With traditional on-premise infrastructure, businesses would need to invest in expensive hardware and software to accommodate growth. However, with cloud computing, businesses can easily scale up or down their computing resources based on their needs, without having to make significant upfront investments. This makes cloud computing a cost-effective solution for businesses of all sizes.
Understanding CompTIA and its Role in Cloud Computing
CompTIA is a non-profit trade association that provides professional certifications for IT professionals. It is a leading certification body for cloud computing professionals globally. CompTIA offers cloud-specific certifications, including CompTIA Cloud+, CompTIA Cloud Essentials, and CompTIA Cloud Admin Professional, These help professionals to acquire the necessary skills to operate within the cloud computing field.
Moreover, CompTIA also provides training and resources to help IT professionals stay up-to-date with the latest trends and technologies in cloud computing. This includes webinars, whitepapers, and online courses that cover topics such as cloud security, migration, and management. By staying informed and knowledgeable about the latest developments in cloud computing, IT professionals can better serve their organizations and clients.
The Benefits of Cloud Computing Services
Cloud computing offers several benefits such as scalability, reliability, cost-effectiveness, and flexibility. Cloud computing is a pay-as-you-use model, where users can utilize the services depending on their requirements. Moreover, the cloud service provider manages all maintenance, updates, and security, freeing businesses to focus on their core operations.
Another advantage of cloud computing is accessing data and applications from anywhere with an internet connection. This means that employees can work remotely, increasing productivity and reducing the need for physical office space. Additionally, cloud computing allows for easy collaboration between team members, as multiple users can access and edit the same documents in real-time. This can lead to faster decision-making and improved communication within the organization.
Different Types of Cloud Computing Services
Cloud computing services can be broadly categorized into Public, Private, and Hybrid.
Public Cloud vs Private Cloud: Which One to Choose?
The public cloud refers to services that are provided by third-party cloud service providers with shared resources and are available to users on a pay-per-use basis. In contrast, private clouds refer to cloud services dedicated to a single organization and managed by either the company's IT department or a third-party provider exclusively for that company. Companies that have strict security and customization needs often prefer private cloud services, while businesses that need cost-effective solutions may prefer public cloud services.
Hybrid Cloud: A Combination of Both Public and Private Clouds
A hybrid cloud combines both public and private cloud services that allows companies to keep sensitive data and applications in a private cloud while using public cloud services for other tasks. Hybrid cloud services enable organizations to exploit the cost-effectiveness and flexibility of public cloud services while retaining the control and security of the private cloud.
Software as a Service (SaaS) in Cloud Computing
Software as a service (SaaS) delivers applications over the Internet, eliminating the need for companies to install and run software on their own computers or data centers. SaaS applications are accessible through web browsers or mobile apps, enabling users to use the software from any device with an internet connection. SaaS delivers software updates and maintenance automatically, resulting in zero IT costs for the businesses.
Infrastructure as a Service (IaaS) in Cloud Computing
Infrastructure as a Service (IaaS) provides virtualized computing resources, including storage, network infrastructure, and computing power, over the internet. IaaS offerings enable businesses to create and manage their own virtual data centers on a pay-per-use basis. This allows businesses to reduce their IT costs by paying only for the resources they use instead of maintaining expensive hardware in-house.
Platform as a Service (PaaS) in Cloud Computing
Platform as a Service (PaaS) provides developers with a platform for building, testing, and deploying cloud-hosted applications. PaaS services typically include tools for database management, web development, and application development frameworks. PaaS allows businesses to focus on innovation rather than worrying about infrastructure, resulting in faster time-to-market for new products or services.
Security Concerns in Cloud Computing and How They are Addressed by CompTIA
The biggest security concern in cloud computing is data protection. Companies need to ensure that their data is secure while at the same time not hindering the operational efficiency of the cloud computing services. CompTIA addresses these security concerns by offering certifications that enable professionals to develop safe cloud environments that are resistant to breaches and attacks.
Importance of Certification for Professionals in the Cloud Computing Industry
Certification is crucial for professionals in the cloud computing industry to remain competitive and stay updated with the latest technology trends in the industry. CompTIA cloud certifications equip professionals with the necessary skills and knowledge to meet the demands of the cloud computing industry.
Future of Cloud Computing Services and CompTIA's Role in Shaping It
Cloud computing is an ever-growing industry, with an estimated market size of $623.3bn by 2023. As more companies move their operations into the cloud, CompTIA will continue to play a crucial role in providing cloud computing professionals with the training and education necessary to operate within the industry. With the advancements in technology, there will be an increased demand for cloud professionals, and CompTIA certifications will be at the forefront of the shift.
Want to Learn More and Get CompTIA Certification?
Are you looking for ways to expand your career options in the field of IT? If so, then TrainACE's CompTIA training and certification course is the perfect opportunity for you!
Our comprehensive training program is designed to provide you with a detailed understanding of IT security, so you can advance your skills and knowledge to the next level. Our expert instructors are industry leaders who possess a wealth of knowledge and experience, which they will pass on to you through in-depth course content.
Enrolling in our CompTIA training program will give you the skills and knowledge necessary to succeed in the competitive IT security field. You'll be able to enhance your marketability as a professional, increasing your chances of landing job opportunities with employers around the world.
So why wait? Sign up for our CompTIA training program today and take the first step towards becoming a certified IT professional. With TrainACE, you'll gain the confidence and skills to excel in your career and achieve your professional goals! To learn more and become CompTIA-certified, click here.