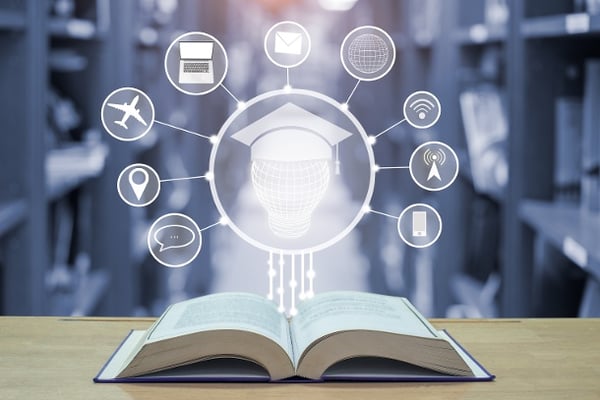 Human interaction remains the single biggest threat to businesses as they attempt to secure their networks from cyber-attack. Increasingly sophisticated phishing attacks represent the dominant way in which cyber-criminals manipulate employees within small and large businesses, to open their networks to malicious activities. It's not surprising then, that venture capitalists are paying close attention to the cybersecurity awareness training market.
The Need for Cybersecurity Awareness Training
According to Wombat Security, in 2017, 76 percent of organizations stated they received phishing attempts. In the wake of this increasingly intrusive, and costly phenomenon, a burgeoning market for cybersecurity awareness training start-ups has flourished, creating the potential for a multi-billion dollar market. Gartner, for instance, predicts that the cybersecurity training and awareness market will grow to more than $1.5 billion by 2021.
With a potential market measuring in the billions of dollars, and numerous start-ups within the cybersecurity awareness training field, it's not surprising that there's a good deal of financial interest. In his recent article for Forbes Chris Metinko, covers recent cybersecurity training mergers and acquisitions in detail.
What Cybersecurity Awareness Training Companies Do
Cybersecurity awareness training companies specialize in educating and training employees about phishing and help IT departments manage phishing threats by issuing alerts. Having invested millions of dollars over the years in hardware and software to secure their systems, business leaders are beginning to realize that they need to turn their attention to the weakest link in the security chain - their own employees.
Recent Cybersecurity Mergers and Acquisitions Around Washington DC
With regards to recent mergers and acquisitions in the cybersecurity space, two are of particular interest in the TrainACE's local markets.
PhishMe, based in Leesburg, Virginia was acquired by Private Equity Firms and rebranded as Cofense. Valued at $400 million, PhishMe focuses on providing tools to help organizations educate their employees in how to recognize malicious phishing emails, and how to report them to internal security teams.
According to Aaron Higbee, PhishMe's co-founder, the recent re-branding and cash injection gives the company opportunity to expand its offering wider into the cybersecurity field. He describes how PhishMe had already moved on from its original scope and was ready for the next evolution as Cofense.
A second local firm, Ataata, was acquired by Mimecast in July. Based in Bethesda, Maryland, this company took advantage of its proximity to Washington DC and tapped 'top leadership from the U.S. military, law enforcement and the intelligence community' to develop its security awareness training and cyber risk management platform.
Similar to PhishMe, Ataata's platform also helps companies train their employees to recognize and report potential security breaches. It uses modern training techniques and predictive analytics to reduce an organizations exposure to human error.
This acquisition of Ataata by London based Mimecast, seems to be a direct attempt to close the gap on the human element of cybersecurity, marrying technical enterprise email management with human training solutions.
Big Technology Players
In summing up his article, Chris Metinko makes a good point, that as active as the cybersecurity awareness training market is becoming, its worth noting that the big technology players such as Cisco Systems, Microsoft and IBM have not yet shown their hand.
Curious about Phishing and related cybersecurity technologies? CompTIA's Security+ Training is a great place to get started.
Sources:

https://www.forbes.com/sites/mergermarket/2018/08/17/cybersecurity-training-sees-flood-of-ma/
https://www.wombatsecurity.com/news/-phishing-statistics-what-every-business-needs-to-know
https://venturebeat.com/2018/02/26/cybersecurity-startup-phishme-acquired-by-private-equity-consortium-and-rebranded-as-cofense/
https://www.mimecast.com/ataata
About the author:
Originally from the UK, Paul Ricketts is the Director of Marketing at TrainACE in Greenbelt, MD. Having started out in the field of Geographic Information Systems, Paul has a wealth of experience in a wide variety of industries, focused on tech., coding, graphics and data analysis. Having finally settled in the field of marketing, he has spent the last 8 years fine tuning his skills in the art of communication and persuasion.