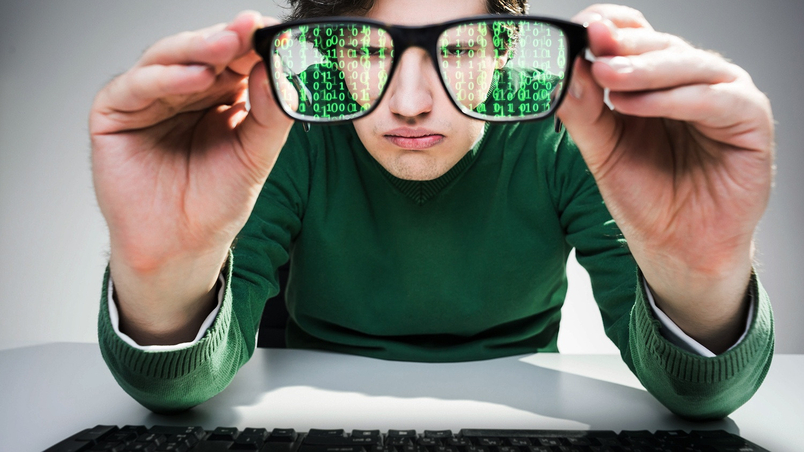 These days there are many college students who graduate with a degree in a field where finding an actual job to start a career just doesn't happen – at least not right away. Whether you are in that position or you're a student still looking for the right career choice, cybersecurity should be on your shortlist. It's a field that is ripe with opportunity and growth. It's also one that offers above average salaries.
Because technology has become so advanced and it continues to grow, cyber criminals have advanced as well, making cybersecurity professionals a hot commodity. Cybersecurity is one of the fastest growing and most lucrative industries these days, and who better to jump into field than millennials? Millennials are tech savvy, having grown up in a world full of ever-advancing technology. Not only that, but as millennials, most young people have had some exposure to the need for cybersecurity. There are even high schools that have IT and cybersecurity classes in their curriculums.
Cybersecurity Job Outlook
The outlook for jobs in cybersecurity is very favorable. In fact, there are some facts about it that you should know. The ICS2 Cybersecurity Workforce Study is performed annually to evaluate the cybersecurity workforce gap (the difference between the number of job openings and qualified people to fill them). The study aims to help security professionals better understand the challenges that the cybersecurity industry faces, and to come up with solutions for those challenges. It's important to the profession to get talented individuals into cybersecurity roles to better protect organizations' critical digital assets.
According to the 2018 study, there were 726,219 cybersecurity jobs available in the U.S., but only 271,419 qualified professionals to fill them. That's a gap of 454,800 jobs that will go unfilled.
Also, according to the same study, in the rest of the world (not the U.S.) there were 3,811,520 open cybersecurity positions, with only 1,341,498 qualified individuals to fill them. That's a gap of 2,470,022 positions that will not be filled.
Globally, there were 2,924,822 unfilled cybersecurity jobs, which is nearly two-thirds (65%) of available jobs.
59% of organizations say their network and system security is at extreme or moderate risk due to a shortage of cybersecurity
Millennials or Gen Ys make up about 35% of cybersecurity
43% of organizations list cybersecurity certifications as the primary qualification they look for in a job candidate.
The top cybersecurity certifications that were being pursued in 2018 were:

Cisco Certified Network Associate Security (CCNA Security)
Cisco Certified Network Associate Cyber Ops (CCNA Cyber Ops)
Cisco Certified Network Professional Security (CCNP Security)
Certified Ethical Hacker (CEH)
CISM – Certified Information Security Manager
CompTIA Security+
Are You a Millennial Entering Workforce?
If you are just entering the workforce and want to make cybersecurity your career, there are some things that you can do to jumpstart your progress. Taking training and earning IT certifications is the first step. The CompTIA A+ and Network+ certifications are a great place to get started. CompTIA is a global technology association whose role has become increasingly important as many cybersecurity jobs now require industry certifications.
Of course, you don't have to be a millennial to begin a cybersecurity career. Earning certifications will help existing IT professionals get the leg up on their careers as well. Remember, there are more jobs out there than there are professionals to fill them. Start your certification training today!