Do you want to validate your years of experience in information security, prove your technical knowledge and skills to develop a security program, and set yourself apart in your job search? The CISSP certification will do just that.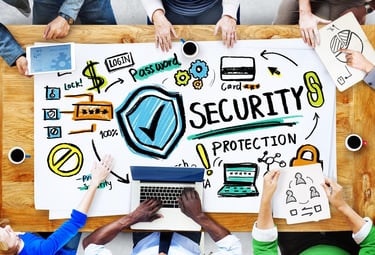 In an industry, where jobs are crucial and in demand to protect organizations' cyber security, the Certified Information Systems Security Professional (CISSP) certification is a must-have for IT and information security pros working in a wide variety of job roles. The CISSP certification is backed by the International Information Systems Security Certification Consortium (ISC) 2 and designates that a professional has advanced knowledge of systems and information security. Anyone working in the IT/Information Security/Cyber Security field that is expected to design, implement and oversee a network or information systems will greatly benefit from earning the CISSP certification.
CISSP training covers topics ranging from app and systems development to access control methodologies to security architecture. Professionals who have earned the CISSP certification have both the technical and decision-making skills needed to ensure that information security systems across an organization are secure. Many employers use the CISSP certification credential to ensure employees are qualified to be in charge of information security. Although the CISSP certification must be renewed periodically, and continued education is a requirement, it is beneficial due to the ever-changing nature of the industry.
Job Roles for CISSP-Certified Pros
Sensitive information is stored and exchanged by almost every modern organization, and CISSP has applications in a wide variety of settings. However, it is particularly important in organizations and companies that deal with very sensitive personnel, client, vendor or customer information. These include government agencies, universities and companies that specialize in e-commerce. Of course, government contractors who work with the Department of Defense are often required to hold CISSP certification.
Salary Outlook
Professionals who have earned the CISSP certification hold positions at an array of private, governmental and non-profit organizations throughout the D.C., Maryland and Virginia area. Thanks to the ever-increasing demand for IT pros who are well versed in systems security, these individuals also earn excellent salaries. Here's what CISSP-certified professionals in four key positions can look forward to earning in 2016.
Chief Security Officers earn between
-$186, 530 and $295,925 in D.C.
-$144,455 and $229, 175 in Baltimore, MD and
-$137,445 and $218,050 in the Richmond, VA area.
Data Security Analysts earn between
-$150,955 and $212,800 in D.C.
-$116,900 and $164,800 in Baltimore, MD and
-$111,230 and $156,800 in Richmond, VA.
IT Directors earn between
-$163,250 and $246,050 in D.C.,
-$126,432 and $190,550 in Baltimore, MD and
-$120,295 and $181,300 in Richmond, VA.
Security Systems Engineers earn between
-$113,050 and $164,920 in D.C.,
-$87,550 and $127,720 in Baltimore, MD and
-$83,300 and $121,520 in Richmond, VA.
Professionals who pursue the CISSP certification enjoy competitive salaries and great job opportunities in an ever-growing field. After all, businesses and government agencies aren't getting any less connected. Systems security professionals who can prove that they know their stuff are well positioned for success no matter where they want to work.
If you are ready to take your career to the next level, then sign up for our CISSP training in Maryland or Virginia today to get hands-on training led by experienced instructors!