Cybersecurity professionals are in top demand these days due to an increase in computer threats. Many sources will tell you that it is a field where the jobs are plentiful and the pay is high, but there are not enough skilled professionals to fill every open position. The federal government has plans to hire thousands of cyber security professionals in the next few years, and the private sector is also going to be hiring more of these security pros in large numbers. All in all, the industry is young and primed for major growth.
The top of the information assurance / cyber security pyramid are the people who hold the CISSP certification by ISC2. Only 90,000+ people hold the CISSP certification worldwide. It is recognized by both the U.S. Department of Defense and the U.S. National Security Agency.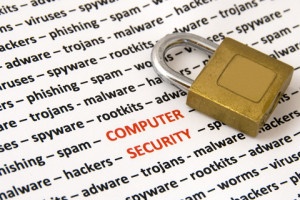 How Much Does a CISSP Make?
The IT security field has plenty of opportunities for advancement. The average salary for someone with a Certified Information Systems Security Professional (CISSP) Certification varies depending on the locale. PayScale.com recently conducted a survey of 2,612 individuals with the CISSP certification. Each survey taker self-reported his or her annual salary. Major metro regions like Washington, D.C., San Francisco, Chicago, and New York generally offer higher salaries across the board.
For example, in Washington, D.C., the CISSP Certification averages at about $116,825 a year. In San Francisco, the salary rises to $146,427. Chicago-based CISSP employees earn about $103,016. District of Columbia, Virginia, New York and California are the states that pay the highest annual salary on average. The salary in those four states range from $114,00 to $120,000+. Women seem to earn a few thousand less than male CISSP professionals, earning between $62,000 and $121,000. Cybersecurity is a male-dominated field: About 91 percent of individuals who hold the CISSP certification are men.
The District of Columbia region is one of the most popular areas for CISSP professionals. In Washington, D.C., the average salary is $116,955 but has a range of $72,000 to $147,000. Young professionals enjoy working and living in this city for its sizable group of like-minded peers. Furthermore, Washington, D.C. has many events to help professionals network. In addition, there are many job openings for qualified CISSP professionals.
Salary also varies depending on the amount of experience a professional has accrued over the years. A CISSP certificate-holder with less than a year of job experience may earn around $60,900 a year. After one to four years, the pay rises to $74,614, on average. The 10 year mark is when these professionals start earning six figure incomes. After 20 years of experience, the average salary may hover around $123,940. These numbers were obtained in 2015 from 5,151 current CISSP professionals around the U.S.
The pay also depends on the type of organization that is hiring. Someone with a CISSP certificate may find employment with the U.S. government or in the private sector. Generally, the military pays between $21,329 and $114,827, plus benefits. In contrast, private companies can pay up to $154,563 (Deloitte & Touche LLP).
Surprisingly, there is not much of a salary difference between major corporations and small businesses.
Graduates of certain schools tend to earn different salaries. People who graduate from the University of Maryland (UMD) with a CISSP certificate say they earn between $76,596 and $157,467 a year. University of Phoenix graduates earn a reported income of $61,939 to $125,789.
Learn more about awesome Jobs and salaries with a CISSP certification in D.C., Maryland, and Virginia.
CISSP Job Titles and Skills
When CISSP professionals are searching for jobs, they should look for titles like Security Consultant, Network Engineer, Security Manager, Security Engineer, IT Director, Security Architect or Chief Information Officer. These job positions generally employ those with the CISSP certification. Employers look for skills like operations security, risk management, cloud, security management practices and telecom. These are key words for any resume that includes a CISSP certification.
Highly trained IT professionals should expect to remain in high demand through the next 10 years as companies step up their cybersecurity. Threats are becoming more and more sophisticated, necessitating the expertise of a qualified CISSP professional within a company.
Download our Free White Paper: The CompTIA CASP Certification Versus the CISSP