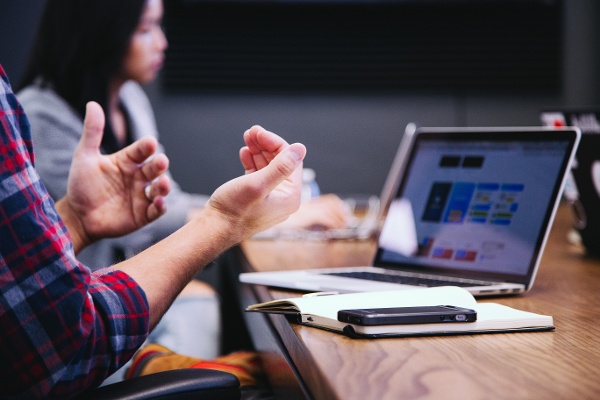 The CompTIA Security+ certification proves that you have the foundational knowledge for beginning cybersecurity roles. It's a certification that serves as a stepping stone toward more advanced credentials and cybersecurity positions. Security+ provides the skills needed for jobs like systems administrators, security administrators, network administrators, and junior IT auditors.
The skills learned for the CompTIA Security+ certification include the following:
Understanding all the applicable standards and laws, including governance, risk, and compliance models
Ability to control and secure hybrid environments, like mobile, cloud, and IoT
Knowledge to help assess a company's cybersecurity posture, make recommendations, and implement appropriate security solutions
Ability to identify, evaluate, and respond to security incidents and events
What Comes After the CompTIA Security+ Certification?
Earning the Security+ certification means that you have a solid foundation on which to build a successful cybersecurity career. There are many options for career paths from this point, and the choice is yours on how to proceed. After attaining Security+ certification, many IT professionals choose to continue on to intermediate-level CompTIA certifications like the CompTIA Cybersecurity Analyst (CySA+) or the CompTIA PenTest+ credentials.
CompTIA Cybersecurity Analyst
The CySA+ certification validates your ability to utilize behavioral analytics in networks to improve security overall. Various tools and technologies are covered in this certification, including intrusion detection systems (IDS), security information and event management (SIEM) systems, and packet sniffers.
CompTIA CySA+ certified professionals like cybersecurity analysts, threat intelligence analysts, and application security analysts possess the following abilities:
Analyzing and interpreting data
Making use of threat detection and intelligence tools and techniques
Determining and mitigating potential vulnerabilities
Making recommendations for improving security
Responding and recovering from security events effectively
Individuals who have this certification are even more relevant and in demand than they ever have been. As new threat intelligence methodologies develop, more and more organizations are finding it necessary to have IT professionals with these skills on staff.
CompTIA PenTest+
The CompTIA PenTest+ certification concentrates on taking an offensive stance against cybercriminals by using penetration testing techniques to identify weaknesses before they are exploited. Penetration testers use the same tools and techniques as malicious hackers to conduct attacks on systems to mitigate vulnerabilities. These professionals are charged with scanning, identifying, exploiting, reporting, and maintaining an organization's network vulnerabilities.
CompTIA PenTest+ validates numerous abilities, including:
Defining and establishing a pentest project's scope
Recognizing regulatory and legal obligations
Applying appropriate tools and techniques to penetration testing and evaluating the results
Producing written reports that outline possible repair processes and communicating findings with management and/or leadership teams
The CySA+ and PenTest+ certifications require more work experience than the Security+ credential. So, after attaining the Security+, candidates will have to gain at least a year of additional experience. But the advancement from CompTIA Security+ to CompTIA CySA+ or CompTIA PenTest+ is a logical progression.
Other Certifications to Consider after Security+
You don't have to go the CompTIA route after attaining Security+ certification. There are other options available. If your organization uses Cisco products, you may want to work toward a CCNA or CCNP certification.
The Cisco Certified Network Associate (CCNA) certification is an entry-level credential that validates proficiency in several key networking skills. This certification covers network fundamentals, network access, IP services and connectivity, programmability and automation, and security fundamentals related to the Cisco platform.
The Cisco Certified Network Professional (CCNP) certification is a step up from the CCNA. It is a professional-level credential that proves your ability to build, implement, and troubleshoot local area networks (LAN) and wide-area networks (WAN). This certification involves two exams. The first covers networking basics and the second covers a concentration area of your choice. You can choose from Enterprise, Collaboration, Security, Data Center, Service Provider, or DevNet Professional.
Final Thoughts about Training After Security+
After completing your Security+ certification, the direction you go depends on where your interests lie and how much IT experience you have. The great thing about it is that there are numerous certifications you can consider as you move forward. Whether you pursue more CompTIA credentials, certifications from other organizations, or both, they will be beneficial for your career in cybersecurity.
If you would like more information about CompTIA or other certifications and how to prepare for official exams, TrainACE can help. Contact us today to start your training.