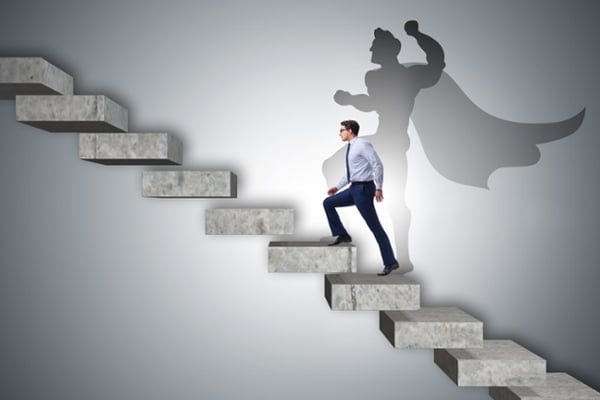 Project Management Professional (PMP) Certification acts as the standard measure of competence for all project managers regardless of their industry of operation. It, therefore, follows that any individuals who are serving in project related fields such as IT and Cybersecurity would benefit significantly from formal project management training.
But why should a programmer, network engineer, or help desk technician get PMP certified? Especially if they are relatively new to the industry?
There are many great answers to this question, which we will explore below, but primarily, PMP training and certification will instill organizational, time management and resource management skills in your day to day work. The earlier you learn this, the more productive and effective you will be as your career progresses.
Eight more benefits PMP certification will afford you:
1.Competitive advantage in the job market
Despite the shortage of skilled IT workers in the Washington DC and US job markets, companies are expecting more from each position. So in a workplace where every other candidate holds similar technical IT qualifications to yours, you need a unique skill that gives you a competitive edge over fellow job seekers.
PMP certification is one of the more useful tools to have in your career toolbox. As well as being a professionally accredited certification, project management qualifications have the added advantage of demonstrating your broader strategic planning skills, further setting you above other candidates.
Indeed, the past few years have seen growth in demand for PMP training by technology industry players including network engineers and programmers, hoping to carve out their niche or push their IT project management careers forward.
Standing out in the jobs market is especially true if you are looking to land a technology industry position in states like Virginia, Maryland and Washington DC which have well-evolved tech sectors. In such cases, you need to prove to a potential employer that you have distinct skills that make you stand out from the rest. When you get PMP certified it shows that you can initiate and see projects through to the end gives you a competitive edge at interview time.
2. Grounds your person and professionalism
To a large extent, project management training educates you on how to come up with great project ideas, plan for their execution and bring a team together to see its completion. Part of this training also involves learning how to develop project budgets and improve communications with colleagues in your department and senior management staff. Apart from impacting on your professional life, the skills gained from the course can also help transform your personal life.

For instance, such PMP concepts as project planning, budgeting, and communication can come in handy in organizing your life outside the workplace. With IT roles being notoriously all-consuming, learning how to manage your time and execute efficiently could well help you keep some separation between your work and personal life by improving your effectiveness in the workplace.
3. Enhances your team management skills
A PMP certification will prepare business leaders already involved in, or who aspire to play a part in, IT project management. The training gained teaches you how to understand the role of every individual within your team. You must learn the fastest ways of evaluating their strengths and weaknesses and how to position them all if you hope to develop a productive team.

For instance, what happens when you have a huge programming task at hand that you hope to finish within the shortest time possible while eliminating any room for errors? It takes a thorough understanding of your team's strengths and weaknesses to help you decide which individuals to allocate to different tasks.
4. Attracts better compensation

As we alluded to earlier, companies are increasingly looking for more from their positions. With PMP being a well recognized and professional certification, companies will often be willing to pay more for candidates who have it.


Add this to the fact that IT and computer-related industry professionals earn some of the highest wages in the country. You then have a clear picture of how much you stand to gain once you add the PMP certificate to your IT or Network engineering qualifications.

According to a recent report by the PMI (the Earning Power Report), the median salary for a qualified project manager in the USA is $112,000, with a total median compensation of $120,000. While this figure includes wages for positions with some experience, it still indicates the potential for any IT workers looking to get PMP certified and move into project management roles.
5. Helps you climb up the career ladder
Understanding and applying your project management skills to your daily work will enhance your position within a company. Being able to prioritize and put into action your work tasks on-time will get you noticed by colleagues and superiors, improving opportunities within your company. Equally, being able to demonstrate your ability to organize and complete projects gives you another tool if you should decide to jump ship and move to a new position at a different company.
5. Unlocks access to a broader job pool
Pursuing certification in project management opens a broader marketplace for your skills. Often, IT professionals can end up in very narrow niches within the industry, for instance, programmers may end up working in a single language when they were looking for something broader. Attaining project management credentials will enable you to search for roles in other parts of the industry, bridging the gap between your specialization and something new and exciting.
You may even decide that your real skills are in project management itself and find yourself moving to an entirely different industry based on your PMP Certifications and training. On this note, you can take comfort in the fact that PMP related opportunities are expected to increase rapidly over the next decade. According to a recent study by PMI, there will be over 8.8 million PMP related jobs in 2027, representing a 2.1 million or 33 per cent jump from the current 6.7 million PMP related opportunities currently available.
7. PMP Certification is Internationally recognized
The PMP Certification is overseen by the internationally recognized Project Management Institute (PMI). So, if you aspire to travel and work abroad, PMP Certification will go hand in hand with any CompTIA or EC-Council qualifications you have to make you a very hireable commodity around the globe.
8. It affirms your skills and experience
Perhaps the most important reason for getting PMP Certified is that it attests to your ability to organize work and complete projects promptly. It also shows that you can organize groups of people and work cross-functionally within a company. All valuable skills.
Of course, you will meet many project managers have learned these skills organically and never formalized them with certification. Keep in mind it takes much, much longer to acquire project management skills on-the-job and most likely these folks will find it harder to get the recognition they deserve and more laborious to progress in their careers. Certification takes a bit of time, money and effort upfront but you will be more than rewarded by it throughout your career.
Use the PMP qualification to boost not only your competitive edge but also affirm your skills and experience. Considering that you need three to five years of active project management exposure to enroll for certification, the qualification earns you a great deal of confidence in the face of potential employers.
Bottom line
The project management course turns out to be one of the most versatile courses in the world in the sense that you can infuse it with another profession. Technology industry players, particularly programming, and cybersecurity have found the certification particularly useful as it allows them to improve their productivity by breaking their jobs into projects.

Training in PMP, therefore, goes a long way toward helping you chart out a sustainable career path regardless of your current engagement. This implies that the certification can either help you secure a job, cement your position in an institution, or land you a promotion. Most importantly, it helps improve your productivity in and out of the workplace.