It's that time of year...vacation season! Residents across the Washington, D.C. metro area are traveling to the many beaches and resorts just a day trip away! For most people, smart phones, tablets, and laptops play a huge role in everyday life, and even more so for those in the technology industry. Nonetheless, summer vacation is no excuse for travelers to neglect their cyber security. In fact, data thieves are more likely to strike when you are most relaxed and in places where people tend to let their guard down.
Even on vacation, people look to their smart devices for such convenient features as GPS guidance, web searches and social media. In practice, a "no-phone zone" can actually make your vacation less relaxing, particularly if you're a tech pro.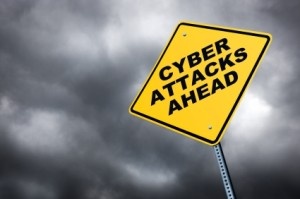 Fortunately, enrolling in TrainACE's Security+ Training or Advanced Security: Mobile Hacking/Security Course can provide you with many tips to secure your devices against data theft. But for now, here are 5 simple tips to get you started:
1. Remember What "Unsecured Network" Means
Airlines and travel companies have observed the trends regarding technology on the go, and most now provide Wi-Fi for their customers' convenience. These networks are anything but secure, however, making any unprotected devices using them highly visible targets for hackers. Avoid them at all cost!
In addition to standard data plans, an increasing number of cell phone service companies are now providing their customers with mobile hotspots, which can be a great way to avoid using any unsecured networks during your travels. Beware, however, that other people's mobile hotspots can easily masquerade as legitimate Wi-Fi networks in order to mine users' devices for private data.
In sum, it may be better to use your own or none at all.
2. Use a Pass Code, and Hit That Lock Button
Especially if you have sensitive data on your device such as email, address books, or important files, you need to have a timed, coded lock screen on your phone or tablet (or a password set on your laptop to secure it when unattended). It may seem like a hassle unlocking your device every time it's been idle for two minutes, but it'll be an even bigger hassle clearing your credit after someone has gotten a hold of your device and stolen your identity. Also, get into the habit of hitting the lock button immediately because two minutes is still too long if your device lands in the wrong hands.
3. Don't Broadcast Your Location
When you are posting an update on social media about your awesome vacation you may want to think again! Of course, there is nothing wrong with sharing with your friends about your experiences, but at least make sure you're not posting publicly or wait until you have returned home. Another helpful tip is to check your privacy settings on your devices. Turn off the location on apps you may be using frequently such as Facebook or Twitter.
Likewise, many of us are directionless without GPS, but you may want to use it sparingly and turn off geo-tracking for the majority of your trip. Otherwise, someone could use that information to plan their next heist at your place.
4. Don't Use Public Computers
It's better to be safe than sorry. If you are traveling make sure to bring your own devices if need be. Of course if you are checking the weather or looking up local attractions, you should be in the clear, but never check your email, banking statement, or any website with a username and password required. Public computers could be infected with malware and potentially steal your personal information.
5. Outsmart the Data Thieves
TrainACE offers a Mobile Security course that covers topics associated with mobile hacking. If you know what the hackers know, you can protect your data better against them and make a living doing so for others. TrainACE's Security+ boot camp classes are an additional step you can take if you are interested in a strong IT security career. Sign up today!