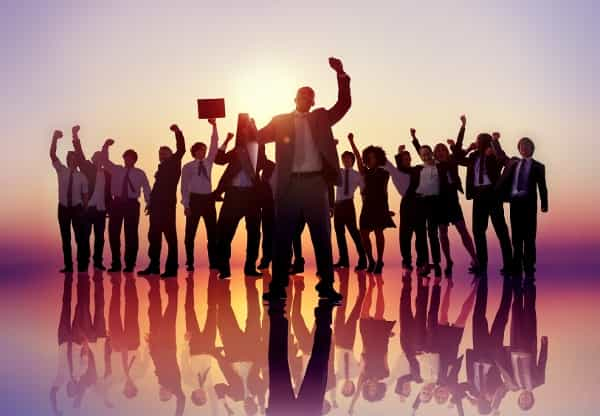 After over 40 years in the IT business, having done everything from starting a help desk to being Director of Network Operations for the largest Major Shared Resource Center for the U.S. Government, I have observed certain traits that all successful IT personnel seem to exhibit. Among them are Tenacity, Integrity Curiosity, and Leadership. So if you are looking to succeed in Information Technology, read on.
Tenacity.
The willingness to go the extra mile and to work until the problem is solved versus until the typical workday is over. It means working late hours, over the weekend or on days off. It means not giving up until the problem is solved.
Integrity.
The willingness to admit mistakes, the ability to look past petty slights and having the moral backbone to do what is right even though no one will know if you don't. This trait builds the most important credit possible in this industry … Trust.
Curiosity.
Curiosity is that nagging question of how does that work, what went wrong, why didn't it work, how do I fix it, and what can I do to prevent this from happening again? When we are curious, we forget time, we delve deeper and yearn for the answer to the questions listed above. Curiosity is what allows us to be life-long learners, to keep up with the changes which are constant in the industry, and be technically current at all times.
Curiosity cannot be purchased or sold. Either you have it, or you do not. If you do not, it can be cultivated, but that is a very personal journey that must be nourished and developed over time. The reward for curiosity is the personal satisfaction of solving something that you didn't know before, the ability to fix something based on your effort to determine how it worked or should work.
Leadership.
Multitudes of books have been written about leadership, how to learn it, how to use it, how to develop it. Most people must learn how to lead, and it is sometimes a challenge.
The definition of leadership that I like best is the ability to get other people to do what needs to be done willingly and without conflict. To accomplish this feat, we must first learn something about people, particularly the people we are supposed to lead.
What are their strengths? What are their weaknesses? What are their "hot buttons," things that excite, inflame, motivate or infuriate them? How well can they function as part of a team? How can we best meld them together to accomplish the goal?
Many methods are published to achieve good leadership. I prefer to rely on some old tried and true methods.
First be technically proficient. It is impossible to be relevant and respected if you know nothing about the field you are supposedly leading.
Second, do not ask people to do things you would not do yourself. That doesn't mean you have to do every job yourself; it means showing that you can/have done it in the past and understand what it is that you are asking them to do.
Third, be fair. There should be no favorites in the workplace. Treat people like you would like to be treated. Enjoy and publicize the uniqueness of all your team. Be approachable and courteous. Finally, be positive! Negative comments are self-fulfilling prophecies.
The next step is up to you. Do you have what it takes to be successful in the IT industry? Then call us at 301 220 2802 or complete our Request More Information form to get a free consultation with one of our experienced Program Managers.
About the author
With over 35 years experience in the IT field, John Eberle is one of our longest serving instructors at TrainACE. He is certified in Microsoft and CompTIA courses. John has performed almost every job in the field from help desk technician to Manager of the largest US Government Major Shared Resource Center in America. He was the lead Systems Administrator for the US Air Force Office of Special Operations for over 7 years.
John Eberle brings experience and insight to students that has become harder and harder to find. Mr. Eberle has been involved in Microsoft since DOS 1.0. His students routinely rate him highly and have provided many referrals.
His certifications include: MCSA Windows 7, MCSA Windows 8, MCSA Server 2012, EDST Windows 7, MCITP – SA, MCITP – EA, MCSE 2003, Windows Server Virtualization, Cloudera Certified Administrator on Apache Hadoop, A+, Network+, I-Net+, Security+, Cloud+