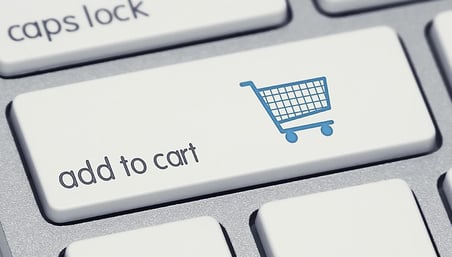 Like so many of us, you'll probably try to get a jump on the holiday shopping by turning to the good old internet. We can't deny the online sales and promotions that are constantly in our face so let's go for but stay safe at the same time!
We've compiled a list of the top 10 ways to keep your sensitive data safe while online shopping this holiday season.
Make absolutely sure your up-to-date and using a trusted anti-virus and security program.

Make sure the system that you're using has the most recent security patches installed.

NEVER give out any other information besides name, address, and phone number when you're checking out. If you are asked for any other personal info or privacy questions, think twice about purchasing from this online retailer.

Make sure that the online store has a valid encryption certificate before purchasing. You can confirm this by the green indicator with the locked symbol before the website name.

It's always a good idea to set up credit card alerts with your issuing company to notify you when your card was used. You can set these up to only be notified when the card was used but not scanned in hand, so you'll know if someone is using your card number to make purchases online. You can also set up a maximum amount for a billing period which will then decline the card if you go over.

Never EVER click on links from emails or on page that you're not familiar with. You'll see a lot of on page advertising with links to promotions and sales but only click if you're familiar with the company and product.

If you have to create a password for an online shopping site make sure it's strong. Make it something that's not easy to figure out or guess; just make sure you can remember it.

If you can, use a credit card that doesn't link to your bank account. Sometimes this is not possible with the use of debit cards so if this is the case please refer the other security tips while making the purchase (i.e. valid encryption certificate).

Make sure the network your using is secure and that you're aware of all other users on that network and NEVER use WIFI that doesn't require a password. This is the easiest way for your private information to be stolen.

And lastly, just use common sense; if it doesn't feel right to you then it's probably not.
Common sense is probably the best defense against having your private information stolen, but like any sensitive data, we have to always be diligent and make sure we know just who we are giving our information to.
So enjoy your holiday season, keep your personal and financial information close at all times, and never give it out until you've done a little research on the online retailer. With these guidlines you can successfully skip the store lines and sit comfortably on the couch while ordering all the goods!
Happy Shopping!
To learn more about starting or advancing your career in IT and Cyber security visit: www.trainace.com.
D��H