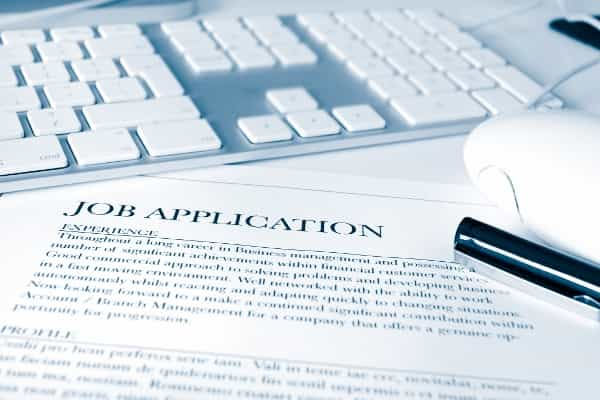 Your social media accounts are unique and personal; venues for your self-expression and the self-expression of your connections; digital spaces to be in touch with your loved ones and casual acquaintances; and more.
Ah, but you've started your job search, so should your social media usage and practices change? For most of us, the answer is yes, particularly if we are looking to get into Information Technology and Cybersecurity roles.
"Studies have shown that 92% of companies are using social media for hiring and that three out of four hiring managers will check out a candidate's social profiles." themuse
According to the muse, the vast majority of hiring managers (92%) will search social media during the hiring process to learn more about you. Fairly or not, your social profiles will influence a hiring managers decisions. This is particularly true if you are looking to get into network administration, cybersecurity, or the military where security and credibility are particularly important.
You likely knew these facts, but what specifically should you do and not do to more effectively manage your social media during your job search?
Based on research and experience, I've put together a list of 10 do's and don'ts to leverage during your job search:
Do's and don'ts for Social Media in Job Searching
Do Clean Up: Take down party pictures and memes that might be questionable or offensive to recruiters and hiring managers. Be sure to remove politically slanted posts and posts that divulge too much on the inner workings of your mind. If you are just getting started in your jo
Do Maintain Your Professional Image: Would you dress professionally for an interview? Would you comb your hair? Would you use appropriate language? Would you keep your feet off of the furniture? Of course, you would. Consider these common-sense concepts as your refine your social media and know that when companies are reviewing your social accounts, they've already started the selection process.
Don't Use Social Media for Professional Communications: Don't send DMs (Direct Messages) to recruiters or hiring managers during your job search. Contact them directly via email. Direct email contact is the smartest and most effective approach for job search communications.
Do Use Your Real Name: We know that your nicknames or handles are probably super cool and might have generated tons of stories over the years, but companies want to know your real name if they'll consider speaking with you.
Don't Have Account on Every Platform: Pair down your active social media accounts during your job hunting and consider that themuse notes, "It's much better to have a well-crafted, up-to-date account on one or two platforms than to have a bunch of accounts that haven't been touched in years. Every job seeker should have a LinkedIn account, and a Facebook or Twitter to show that you're a real person doesn't hurt."
Don't Silo Your Social Accounts: Part of the success and very nature of social media relies heavily on links. Consider this when building and maintaining your accounts; whenever possible, link your accounts to a personal website, online resume, and other appropriate places that share more professional information about you.
Do Add Links to Your Social Media on Your Resume: As I mentioned in my last post (Get to Work: 3 Simple Tips to Giving Your Resume a Makeover), be sure to include a link to your LinkedIn profile on your resume. Others also suggest including your Twitter handle. Regarding Facebook, use your best judgment. I lean towards not including it but remember that recruiters and hiring managers will still likely search for you on Facebook.
Don't Openly Broadcast Your Job Search to the World on Social Media: Unless you're out of work and want all of your contacts to know you're searching, don't wave your flag. Why? Well, you might be connected to coworkers, your boss, or some other distant connection who might share your news with those you might not want to know. On LinkedIn, be sure to turn off the setting for "Notify your network?" as you update your profile.
Do Be a Thought Leader: The term "thought leader" is a bit overused, but appropriate to a degree. I think of thought leaders as those who share their genuine, well-thought-out ideas with the world in relatable ways. Share what you believe and what resonates with you - and be sure the information will be truly helpful (and non-offensive) to your viewers.
Don't Over Interact: Think of yourself at a party. Would you dominate the conversations? Would you hang around in one conversation too long? Would you gush over everything someone said? Probably not. Again, as mentioned above, consider these common-sense concepts as you interact on social media.
Well, there you have it. Remember that Rome was not built in a day and that some of these changes may take time to implement. Go after the low-hanging fruit first and then update and refine your social media accounts as you go.
Please share any comments or questions below and best wishes in your job searching!
Actively searching for new opportunities?
Then check out these two useful resources:
About the Author: Based in Baltimore, Gina Palladino is a training and workforce development consultant at Silver Tree Consulting. Gina served as an advisory council member of the Cybersecurity Association of Maryland, Inc. (CAMI) and is a member of the Fort Meade Alliance. She holds a BA in English from St. Joseph's University and a lifetime member of the Sandler Sales Training Program; she also holds certificates in job searching skills, career planning, and sales.